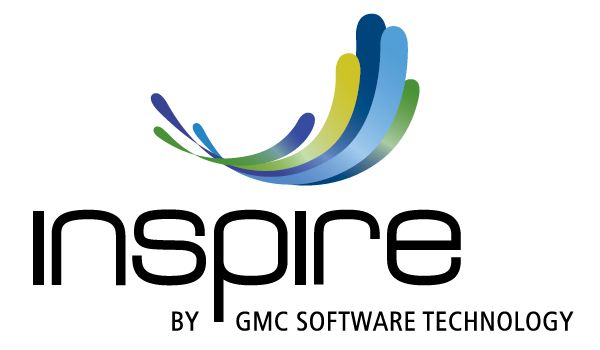 GMC Inspire
GMC Inspire™ is the only single-design customer communications management (CCM) solution that lets you create, manage and deliver seamless customer communications across all channels. An industry first, GMC Inspire's multichannel preview, proof, and signoff capabilities allow you to optimize every customer interaction wherever it takes place: call center, mobile phone, tablet, SMS, web, email and print.
GMC Inspire Brochure Request a Quote

Output Management Software: OMS-500
OMS-500 by Neopost is the new user-friendly and flexible software developed by Neopost Document Solutions. This intuitive, web-based solution provides multichannel management of customer communications. The OMS-500 helps you to enrich, manage and keep control of your customer communications, making it a wise investment for now and the future. The system streamlines document creation; enhances document appearance, improves security, manages addressing, reduces labour and allows for growth. OMS-500 gives you the flexibility to re-engineer or enrich your existing print streams to optimize document production and maximize postal savings. OMS-500 is web-based and is designed to be easy and intuitive. And of course, OMS-500 is an environmentally friendly solution.
OMS-500 Brochure Request a Quote

Output Management Software: OMS-200
OMS-200 enhances documents providing control and intelligence for the Neopost folding and inserting machine, allowing automated collation, folding, insertion and sealing. OMS-200 solutions allows you to manage outgoing communication with customers, with fast document re-engineering at your fingertips, personalised communication is fast and simple. The OMS-200 software solution simplifies and centralizes the preparation of all your customer communications for our folder inserters.
OMS-200 Brochure Request a Quote

ConnectSuite e-Delivery
Effectively manage business critical communications with a multi-channel document delivery system. With ConnectSuite e-Delivery, customers can utilize a solution that's twice as efficient as traditional physical mail delivery at more than half the cost. Using an easy-to-read online interface, ConnectSuite e-Delivery offers real-time reporting that enables companies to track the status of their electronic customer communications and easily manage exceptions. Robust reporting capabilities provide full audit trail and message tracking that displays customer opt-in status, message type and shows if the email was opened, clicked, delivered or bounced. If an error is displayed, the sender can quickly take action by correcting the email address or switch to physical mail delivery.
ConnectSuite e-Delivery Brochure Request a Quote

ConnectSuite e-Certify
Electronic or "e-Certified" mail simply refers to software-based systems that have the ability to upload certified tracking numbers directly to the United States Post Office®. The ConnectSuite e-Certify solution centralizes the processing of certified mail and allows for fast and consolidated document tracking functionality. With ConnectSuite e-Certify you can access specific document delivery information, including delivery date and time, easily retrieve an image of the recipient's signature that is securely stored in the cloud and instantly receive notifications via email of documents that have been delivered using ConnectSuite with OMS-500.
ConnectSuite e-Certify Brochure Request a Quote

Satori Architect
Satori Architect is a powerful software solution that helps you maintain the accuracy of your address data while achieving the best postage rates – all within your existing systems. Architect seamlessly integrates with Neopost USA's output management software to enhance your document preparation process and gain ultimate operational efficiency.
Satori Architect Brochure Request a Quote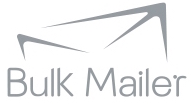 Satori Bulk Mailer Address Accuracy Software
Make your mailing operation much more productive with Bulk Mailer® — prepare USPS® compliant direct mail faster and more easily. Use Bulk Mailer to increase mail deliverability, navigate complex postal regulations and achieve the lowest postage rates. Superior productivity features include wizard-based processes, reusable templates, comprehensive data exchange and an unmatched mail piece designer. Upgrade to Bulk Mailer Business for faster performance with the largest address data files. Built for the highest-volume mailers, Bulk Mailer Business offers advanced capabilities that offer faster performance with large address files and support team-based processes.
Satori Bulk Mailer Brochure Request a Quote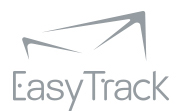 Satori EasyTrack
The EasyTrack add-on service provides you with valuable visibility of your mail as it passes through the USPS® mail stream through a user-friendly online interface. You can generate a summary of all scan activity for a single mailing or upgrade to access more detailed information about the status of a portion of a mailing or a single mail piece. Reports show where mail was last scanned, provide a breakdown by ZIP Code™ and can even help you identify late deliveries.
Satori EasyTrack Brochure Request a Quote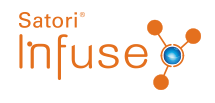 Satori Infuse Desktop
Satori Infuse Desktop combines the availability and power of a desktop application with the convenience of a cloud-based service. Simply install the lightweight desktop application to identify and repair bad customer addresses, eliminate duplicates and replace out-of-date data. We host the massive USPS® and third party datasets in our highly secure, state-of-the-art data center. You control when and how often to update your records via a secure internet connection confident that you have the most current data.
Satori Infuse Desktop Brochure Request a Quote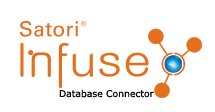 Satori Infuse Database Connector
Leverage a database extension to ensure high-quality data throughout your organization… Wherever and whenever the business demands. Data sources include: Customer Relationship Management (CRM) systems, Master Data Management (MDM) systems and many other systems including, order entry, web contact forms, reporting systems, custom applications and more. Set your organization up to win with high-quality contact data across the entire business and enable successful customer communications, accurate customer reporting and analytics, and profitable direct marketing.
Satori Infuse Database Connector Brochure Request a Quote