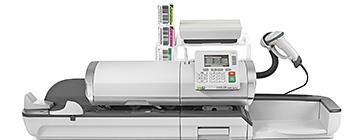 Mailing Systems | View All
Whether your company processes just a few letters a day, or thousands every hour, Neopost can offer choices to do it even better.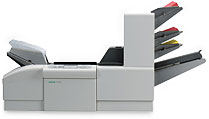 Folding and Inserting Systems | View All 
Process your office mailings faster with our quiet, easy-to-use line of folder/inserters.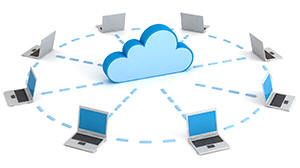 Shipping and Tracking Solutions | View All
Software solutions for all of your mailing and shipping needs.  Take control of your mail center.

Enterprise Solutions | View All
Our tracking management software for registered letters, parcels and other goods is based on advanced technologies provided by Neopost ID for the capture, processing and retrieval of information. Our solutions provide relevant data through the appropriate media, keeping you informed in real time via email, text message and websites.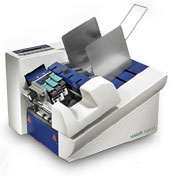 Addressing and Tabbing Systems | View All
Our complete line of high speed Ink Jet addressing and barcode printers are designed and manufactured to add functionality to your workplace without adding huge costs to your budget.  Inkjet printers provide a personalized look to your mailings by printing your list directly onto envelopes and mail pieces.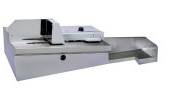 Letter Openers | View All
Omation manufacture a complete line of products designed to handle all of your mail processing needs.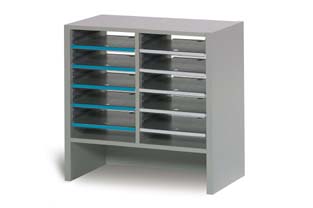 Mailroom Furniture | View All
Sort modules are designed to sit atop aluminum framed and all-laminate consoles. Available in widths from 13″- 84″ and heights from 18″- 48″. Variations include closed, open and plexiglass back. Supports standard, legal and oversize shelves.