We are a locally owned, independent dealer of Neopost® products and services. Mailing Methods has been providing businesses in the St. Louis area with quality mailing solutions for more than 30 years. Our commitment to providing timely and courteous customer service and objective consultations has been the cornerstone of our company, setting us apart in the industry.
We offer a variety of products and services to help your organization operate more efficiently. From Postage Meters to Enterprise Solutions, the knowledgeable consultants at Mailing Methods can help analyze your needs to find customized solutions for your business.
Our Services
See How Mailing Methods Can Help You!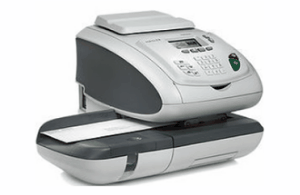 Mail processing with our solutions enables businesses to speed up their entire mail center production with a range of postage meters for different volumes of output. Our state-of-the-art postal scales, letter openers and mail sorters also improve productivity through accurate weighing, opening and sorting. And our archiving software means that you can now get rid of endless paperwork and benefit from on-premise or cloud-based storage.
Our mail assembly and addressing offer helps enterprises automate the manual process of filling envelopes with a range of high-performing folder inserters. Our addressing equipment allows you to print marketing messages on envelopes and meet low, medium and high output needs, improving the overall productivity of your mail center.
Our tracking management software for registered letters, parcels and other goods is based on advanced technologies provided by Neopost ID for the capture, processing and retrieval of information. Our solutions provide relevant data through the appropriate media, keeping you informed in real time via email, text message and websites.